Morning
9:00 am to 1:00 pm
Evening
6:00 pm to 9:00 pm
Consulting Timing
Mon-Fri
6:00 am to 9:00 pm
Saturday
6:00 am to 9:00 pm
Opening Hours
About Doctor
Dr. T.Periasamy M.S, M.Ch.,(SGE) with 15 years of experience in Senior Consultant Surgical Gastro Enterologist, Endoscopist and Laparoscopic Surgeon, has been operating from this Lakshmi Gastro Care and Laparoscopic hospital since 2003.
All types of Laparoscopic Surgeries including Gynecology Surgeon.
Visting Laparoscopic Surgeon in many reputed hospital in South TN.
Doctor's Profile
1. M.B.B.S - Madurai Medical College (1987-1993)
2. M.S - General Surgeon (1994-1997)
3. M.Ch(SGB) - Madras Medical College (2000-2002)
Field Of Interest :
1. Laparoscopic Surgery
2. Therapeutic Endoscopy
3. GI Oncology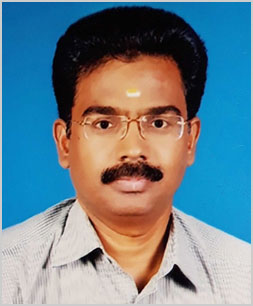 Dr. T.Periasamy M.B.B.S, M.S, M.Ch.,(SGE)
Gastroenterology is the most prominent journal in the field of gastrointestinal disease..
Alcohol is mostly metabolized in the liver, which is why the liver is particularly at risk of damage..
Laparoscopic surgery is as safe as traditional open surgery. The surgeon initially inspects the abdomen to determine..
Gynecology deals with any ailment concerning the reproductive organs; uterus, fallopian tubes, cervix, ovaries and vagina...
Oncology is a branch of medicine that deals with the prevention, diagnosis, and treatment of cancer...
Facilities & Infrastructure